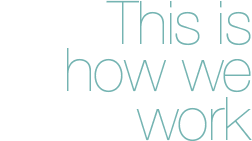 We confer by phone, by e-mail, in person or a combination of the three depending on your needs.
We review your case individually, including all pertinent test results and pathology reports.
We discuss options with you to ensure a thorough
understanding of all aspects of your health issues.
We inform you of multiple treatment options when available, including conventional and alternative medicine.
We attend physicians' appointments with patients when needed and practical.
We locate a variety of available treatment modalities,
and help you assess their potential benefits and risks.
We identify, locate and describe possible non-medical therapeutic modalities where appropriate.
We meet with family, extended family and others to help build a workable treatment consensus.