Having grown up with a parent who was ill most of her life, I learned early on the value of good medical care, and the need to communicate effectively with doctors in order to obtain optimal treatment. Equally important, I learned that sub-optimal care can disrupt lives and jeopardize health. So I began reading medical texts and journals at age fourteen, which I continued throughout my career as a Creative Director in healthcare advertising.
That medical knowledge—both Western and Eastern medicine—enables me to talk to physicians in their language and forge strong, lasting bonds, so they better understand and care for my clients.
I am also a patient myself. I have lived with fibromyalgia for more than 20 years, so I am acutely sensitive to the needs of my clients.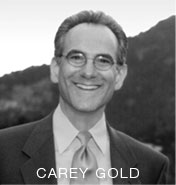 I founded The Health Advisory after having provided medical advocacy for family, friends and acquaintances for more than two decades. They saw value in having a central resource for help in all matters medical. In fact, it is in part through their encouragement, along with the urging of a few physicians and other healthcare providers, that I decided to launch THA. Am I a physician? No. In fact, I graduated from Columbia University with a Bachelor's degree in Music. Surprising? Maybe not.